American Leak Detection of Dallas
Service Areas:
Serving Greater Dallas and Surrounding Counties
Dallas & Plano Leak Detection Services
Pool Plumbing & Leak Detection in Greater Dallas & Plano
Dealing with an unexpected leak at your home or business can be stressful. Even small leaks can end up causing extensive damage to your residence, which is why it's important to hire a professional to accurately locate and take steps to stop a leak as soon as possible.
If you need plumbing, pool plumbing, pool leak repair, or slab leak detection in Plano and Dallas, you can rely on the highly trained service professionals at American Leak Detection of Dallas.
Need leak detection in Plano or Dallas, TX? We're backed with 35 years of experience. Dial (972) 996-7995 to book your service.
How Our Dallas Leak Detection Specialists Can Help
One of the most common plumbing problems is a leaky pipe. Leaks can occur for a variety of reasons, including loose fittings, cracked pipes, and damage from Tree roots.
While a small leak may not seem like a big deal, it can actually cause a lot of damage to your home if left unchecked. Our professional plumbers in Dallas have the tools and training to quickly identify and fix leaks, helping to prevent further damage to your property.
If you're experiencing a plumbing leak, don't hesitate to call a professional plumber near you. leak detector near me
We can quickly and effectively find even the toughest of leaks, minimizing property damage and saving you money.
We utilize top-of-the-line equipment and advanced, non-damaging methods so you don't have to worry about the condition of your home.
Need assistance? Let us help you with your Dallas leak detection and plumbing needs. Contact our office at (972) 996-7995.
Pool Leak Detection and Repair in Plano & Dallas
Your pool or spa is the largest water-using appliance on your property, so even if you only suspect a leak, call us.
Our Plano pool leak detection technicians use proven tools and technology to locate and repair any cracks or broken seals quickly.
Even a small pool or spa leak could cause catastrophic damage to your property, which is why it's vital to speak with us as soon as possible.
What Are the Signs of a Pool Leak?
Are you wondering if you have a pool leak? There are some signs and symptoms to notice before we arrive.
The signs of a pool leak or pool plumbing issues include:
Sudden changes in pool level
Air bubbles in the pool pump
Cracks in surrounding concrete
Sunken or sagging pool deck
Pool requiring constant refills
It takes years of experience to know where to look for a pool leak. Take no chances—get pool leak detection in Plano and Dallas from American Leak Detection of Dallas as soon as possible.
Call us at (972) 996-7995 or reach out online to request your service. We're backed by a great reputation and we specialize in pool leak repair in Dallas.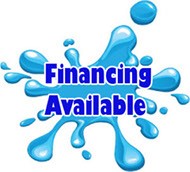 Committed to Our Customers' Satisfaction
At American Leak Detection of Dallas, we don't just provide superior water leak detection in Plano and Dallas—we also aim for unmatched customer service.
We're Experts & Use Proprietary Equipment
For starters - we've been detecting and repairing leaks for a long time; 35 years to be exact.
We also use proprietary equipment which allows us to find leaks in a non-invasive manner. From start to finish - your peace of mind is critical to us.
We've seen it all and are confident we can find and repair your leak.
We Guarantee Our Service
We also guarantee our services. Essentially, if we don't find it, you don't pay.
Your Satisfaction is Our Goal
You can count on your American Leak Detection representative to:
Respond quickly and professionally to your concerns
Arrive at the scheduled time, every time
Keep your premises clean after completing a job
Treat you and your property with respect
Swiftly and skillfully locate hidden leaks
Offer professional advice on how best to proceed
We proudly offer Leak Detection Without Destruction™ and supply our technicians with ongoing training and certifications. Whether you have a pipe leak, a pool crack, or a slab crack, our technicians have the tools and training to stop the leak for good. If you need Dallas leak detection, we're here to help.
For water leak detection in Plano and Dallas, contact American Leak Detection of Dallas today at (972) 996-7995!
People Choose Us for a Reason. Learn Why!
Non-Invasive Approach

Leaks can be expensive, but they get even more costly if your leak detection specialist destroys your property to locate the source. That's why we detect without destruction.

Transparent Pricing

You get an accurate, upfront quote before we start any work. All quotes are based on your specific situation, your property, and our expert recommendations. Nothing more, nothing less.

Industry Expertise

We are THE original leak detection specialists. That means you benefit from more than 40 years of hands-on industry experience, our state-of-the-art technology, and our professionals.

Peace of Mind

Our highly-trained professionals are among the most experienced and seasoned technicians in the industry. Simply put, you cannot find a more qualified team anywhere else.
Erosion of the soil supporting your foundation or pool deck
Sewer backup resulting in having to vacate the property
Flooding which can damage your structure and furnishings
Damage to your pocketbook from high water and energy bills
The waste of our most valuable resource: water
5 Star Reviews From Past Customers!
Keeping Your Family & Home Safe
American Leak Detection

"Chris was great"

- Keith Eppich

American Leak Detection

"The guys were great!"

- Roger

American Leak Detection

"Outstanding service!"

- Brenda

American Leak Detection

"5 stars"

- Paula

American Leak Detection

"I thought I would let you know that Marcus has done a GREAT job working on my pool/spa!!!"

- Mike

American Leak Detection

- Mary Jay E.

American Leak Detection

"$250 hour"

- John A

American Leak Detection

"Please put me in the category of a satisfied customer."

- Steve

American Leak Detection

"Incredible integrity"

- John A

American Leak Detection

"Courteous, informative, extremely professional"

- Cindy C.
View All Testimonials
View All Testimonials
Where Is Your Leak?
Our highly-trained service professional will come to your property to assess and fix your problem in no time!
Have Your Water Problems Solved in 3 Easy Steps
Step 1

Step 2

Step 3

Consult with a
Leak Detection Specialist