Meet Our Spokane Leak Detection Team
FOR TRUSTED AND RELIABLE SERVICE, HIRE American Leak Detection of Spokane
Margaret Cassidy

President

Originally from the Pacific Northwest, Margaret relocated from the Portland area to beautiful North Idaho with her husband and 2 children 10 years ago. Margaret spent 25 years in the international manufacturing business, but knew that she wanted a change. She's always wanted to own her own business and American Leak Detection has allowed her to provide a service that saves people money and helps protect a precious resource. It's a win-win. When she's not working, Margaret is spending time with her family on Lake Pend Orielle.

Tammy Rose

Operations Manager
Joined ALD in 2002

Tammy joined the American Leak Detection team in 2002, while enrolled in the accounting program at Spokane Community College. She and her son reside in a small farming community just north of Spokane where they enjoy spending time outdoors, traveling and gardening.

Jordan Marsh

Sr. Leak Detection Technician
Joined ALD in 2007

Jordan has enjoyed the challenge of finding leaks and helping customers since 2007. He currently handles surveys, correlating for municipalities and water districts. Insurance issues and service lines keep him busy too. Jordan and his wife, Jami have two children, Jasper and Stella. Their family enjoys hiking, camping, snowshoeing, and snowboarding.
Austin Smith

Leak Detection Technician
Joined ALD in 2018

Austin is a Pacific Northwest native with a manufacturing background and several years of customer service experience. Austin brings great energy and value to our inspection team. Enjoys sports, music and spending time with family and friends.

Hope McWilliams

Customer Service Rep
Joined in 2018

Hope is a recent graduate, and an integral part of our team! Excelling in sports and academics, Hope provides excellent customer service with her friendliness and winning personality. Hope resides in the Pacific Northwest and enjoys swimming, volunteering and time with friends and family.

Ruthie Hunt

Customer Service Rep
Joined in 2019

Ruthie is a native from the Inland Northwest. She has over 20 years of customer service experience.
Leak Detection Technician
Joined in 2021
Jalen Douglas is one of the newest members to join the ALD Team. He is originally from Long Beach, CA and currently resides in Billings, MT. He enjoys playing basketball and spending time with his family. Jalen is very focused and looking forward to growing his leak detection skills and experience.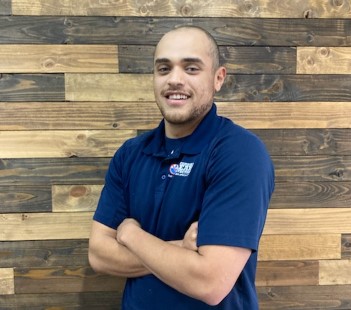 Leak Detection Technician
Joined in 2021
Ricardo is a Tri-Cities native, where he was born and raised. He comes from the Healthcare and Complex Rehab Technology industry. He enjoys playing the drums, working on cars, and hiking mountain trails.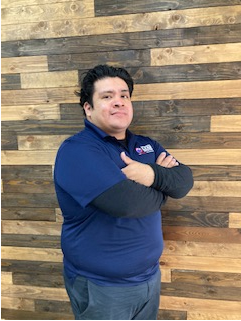 Chance McWilliams

Leak Detection Assistant
Joined in 2017

Chance is an integral part of our team providing support for our technicians out in the field. Chance has an extensive customer service background, an excellent communicator. He enjoys debate and quality time with friends and family.