Meet Our Staff
For trusted and reliable service, hire American Leak Detection of Coeur d'Alene
Margaret Cassidy
President
Originally from the Pacific Northwest, Margaret relocated from the Portland area to beautiful North Idaho with her husband and 2 children 10 years ago. Margaret spent 25 years in the international manufacturing business, but knew that she wanted a change. She's always wanted to own her own business and American Leak Detection has allowed her to provide a service that saves people money and helps protect a precious resource. It's a win-win. When she's not working, Margaret is spending time with her family on Lake Pend Orielle.
Tammy Rose
Operations Manger
Joined ALD in 2013
Tammy graduated from Spokane Community College in 2004 with an Associate's degree in Accounting. She and her husband, Ben, reside with their children in the mountains just north of Spokane where they enjoy spending time outdoors. Tammy is an avid gardener and enjoys growing organic produce in her year-round greenhouse.
Jordan Marsh
Sr. Leak Detection Technician
Joined ALD in 2007
Jordan has enjoyed the challenge of finding leaks and helping customers since 2007. He currently handles surveys, correlating for municipalities and water districts. Insurance issues and service lines keep him busy too. Jordan and his wife, Jami have two children, Jasper and Stella. Their family enjoys hiking, camping, snowshoeing and snowboarding.

Ryan Johnson
Leak Detection Technician
Joined ALD in 2015
Ryan graduated from Colorado Mountain College in 2009. His love of the outdoors brought him back to the Pacific Northwest in 2012. Ryan joined ALD in 2015 and earned his scuba diving certification for pool leak detection. Ryan is enjoying learning all there is to know about this industry!
Danny Quinn
Leak Detection Technician
Joined ALD in 2018
Carla Becker
Customer Service Rep
Joined ALD in 2018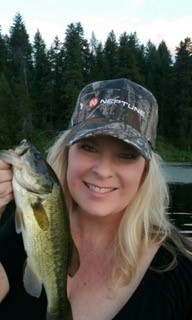 (We affectionately refer to her as the Office Ninjaneer as she can do it all)
Born and raised in Pasadena, CA. Has been actively involved in the Interior Design and construction field for over 26 years. Carla earned her degrees in Interior Design and Architecture and has been living in the beautiful Pacific Northwest for 17 years now. She says the best part of her life is being a mom to her one teenage daughter and two step-teenagers. She enjoys an active lifestyle that includes hunting/fishing and a great sale at Nordstrom.