Meet Our San Rafael Leak Detection Team
For trusted and reliable service, hire American Leak Detection of the North Bay & the Peninsula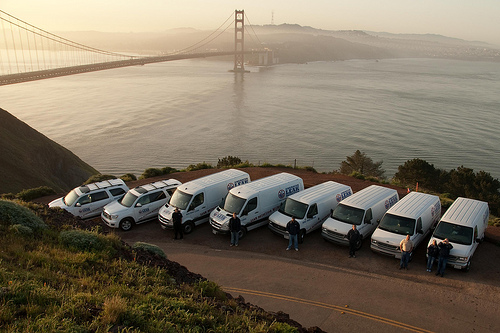 Franchisee of the Year Award presented to Sean and Christian Macaulay
San Rafael, CA (Grassroots Newswire) – American Leak Detection franchise owners Sean and Christian Macaulay of San Rafael, Calif. were honored on September 14 by the International Franchise Association (IFA) with its Franchisee of the Year Award.
"The IFA is proud to recognize the commendable efforts of Sean and Christian Macaulay with the Franchisee of the Year Award," said IFA Chairman Dina Dwyer-Owens. "The franchising community is fortunate for the outstanding contributions of these exemplary individuals who have helped bolster the growth of the industry."
Franchise owner-operators representing nearly 50 franchise systems were recognized September 14 – 15 during the IFA's Tenth Annual Public Affairs Conference in Washington DC for the contributions they have made to the development of franchising. Attendees met with members of Congress and Administration officials about issues important to franchising, business and continued economic growth.
"It is critical that lawmakers know the contribution franchising makes to the nation's economy, particularly during these economic times," said American Leak Detection President Stan Berenbaum. "Franchisees such as Sean and Christian Macaulay leave a positive and lasting impact on the communities they serve."
According to a recent study conducted for the IFA by PricewaterhouseCoopers on the economic impact of franchising, there are more than 900,000 franchised businesses in operation across the country. These operations are indirectly responsible for providing 21 million jobs and generating $2.3 trillion in economic output.
Headquartered in Palm Springs, Calif., American Leak Detection provides accurate, non-destructive detection of all types of leaks including hidden water and sewer leaks. It currently has 100 franchises across the U.S. as well as 17 additional locations in eight other countries.