About Us - Management Team
Dr. Patrick J. DeSouza
President and CEO of PlainSight and Chairman of American Leak Detection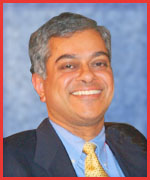 He has 18 years of operating and advisory leadership experience with both public and private companies in the defense, software/internet and petrochemical industries. He has been involved in several billion dollars of corporate finance mergers and acquisition transactions with leading companies such as Cisneros Media Group and AOL. Pat also has significant experience in licensing and technology transfer with leading companies such as Bristol Myers, Dupont and Kerr-McGee.
Pat is a member of the New York and California bars and former law clerk to the Hon. Thomas Gibbs Gee of the United States Court of Appeals for the Fifth Circuit. He is a graduate of Columbia College, the Yale Law School where he was both a senior editor of the Yale Law Journal & editor-in-chief of the Yale Journal of International Law, and Stanford University where he has a doctorate in international relations.
Jimmy Carter
Senior Director of Corporate Field Services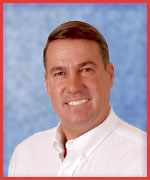 Jimmy has 25 years of experience in leak detection and plumbing repair. He began his career at American Plumbing and Heating before moving to American Leak Detection. Since then, he has spent over 20 years in the ALD system, starting as a technician in the San Diego franchise office before he was hired at the corporate office as a technician and trainer for new domestic and international franchises. Jimmy currently manages the Palm Springs and San Bernardino, CA and Broward County, FL offices, as well as managing the corporate training division.
Jimmy has received his C-36 plumbing license and is certified in Infrared Thermography, PADI open-water diving, Leak Correlation and Airborne Ultrasonics.